I am so excited to be joining Mr. Greg over at
The Kindergarten Smorgasboard
for the wonderful book study. Thank you for putting this all together!
I have been waiting for my book to arrive in the mail, no it's still not here, but I have found a place to read it! So here is my take on the first chapter:
My ideal classroom. I have so many thoughts spinning in my head right now about what my ideal classroom looks, sounds, and feels like. I want students to come into my classroom and not want to leave. I want them to want to come to school each day. I want my ideal classroom to be bold and beautiful, with a lot of learning going on. I want them to come in and say, "Wow, I really can learn something here!"
My ideal classroom looks lived in. It's comfy, cozy, and calm. It's a place they want to be. It's bold and exciting. You don't know where to go first. Their work should be displayed to show what they've been learning and how hard they've been working. Anchor charts are hung around the room depicting what is being taught. Bulletin boards are coordinated with learning topics. It should also be organized (I've already got that part down). I've created various work spaces throughout the room for the children to work. Throughout the day they are able to move about to different areas to complete different tasks.
My ideal classroom would have unlimited supplies, ah a teacher can dream, right? Until then, there are enough supplies around the room for each child. There are caddies at the extra tables and pencil boxes in each desk.
I have seen all types of classroom library set-ups. I chose to set mine up by level (A, B, C, etc.) They are brightly labeled and stored in their proper bins. It's easy to read and easy to find a book.
You can hear the excitement of students who are ready to learn. You can hear them learning in small groups. You can hear them working as a group.
It feels wonderful, you feel like it's a place you belong in. A place you are a part of. It's not just the teacher's room, but the student's room and they should feel that they are a part of it.
I know I do not have my ideal classroom, but I am on my way to making it happen!
I loved that on page thirteen Debbie Miller writes, "Hey! Where's the teacher?" That sentences alone spoke wonders. As the class was working students were able to confer with their teacher. They alone had all of the teacher's attention. She wasn't looking around the room at other students. Behavior problems didn't exist. Just this student. Each student should feel like that.
This makes me think of what would be happening in my ideal classroom. Students would be working, independently or in groups. Students would be taking their learning into their own hands and the teacher would be their as a guide. They would be 100% engaged on the topic/task at hand. The teacher would be walking about the room checking in on students/groups of students. The teacher would be taking small groups to work with or work independently with a student if needed.
I like to think that parts of my ideal classroom are in place. I have made sure that anchor charts are hung and bulletin boards are bright, significant, and usable.
Throughout my room, there are various work places for students to complete their work/tasks. They each have their own desk, but they are able to move their spot if they want or need to.
My library area is a cozy, comfy nook. All of the book bins are labeled according to level. There's a bean bag and two rocking chairs. They are able to really get into their reading.
There are supply caddies throughout the room for students to use. They each have a pencil box in their desk to keep any personal belonging. I also have extra materials in my closet (at least for a portion of the year!)
I am also already extremely organized, and most of my classroom shows that. My desk area is very rarely used for sitting. I do, however, keep all of my teacher binders behind my desk area on bookcases. They are easy to grab. When I need a new topic, I pull the binder out and replace it with the previous topic.
I need to work on being the teacher that guides and facilitates. I need to work on letting my students take charge. That is probably one of my greater issues. There needs to be less of my in front of the room and more of the class working together.
I wish that I could give more one on one attention. Even though I am a special education teacher, there are times when I am working with just one student, but cannot fully give them my attention because another student is struggling in one way or another. I want to be able to give that attention.
Remember to link up and check out these blogs from the hosts of this chapter: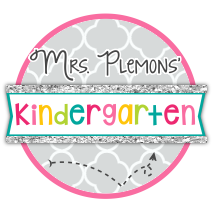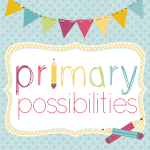 And of course, you can't forget to stop by Mr. Greg's blog: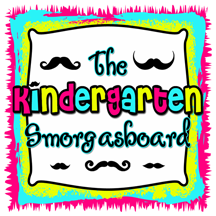 I am loving the study so far, I can't wait for the next post! Stay Tuned!